Our Furniture: Quality
Birchwood Furniture Galleries started as and continues to be a family-run business. We would never ask you or your loved ones to spend your hard-earned money on any piece that we would not proudly display in our own homes. We can say with confidence that our furniture holds its own against the best the world has to offer. When clients first shop with us, it is because they like our styles and customization options. When they come back to us, it is because they understand and value our quality. Whether you are purchasing an upholstered chair, made in Calgary with 'Birchwood' embroidered under the seat cushion, or a Canadian-made solid wood bedroom set, we certify that you will receive a special combination of premium materials, with long-lasting quality and distinct styling.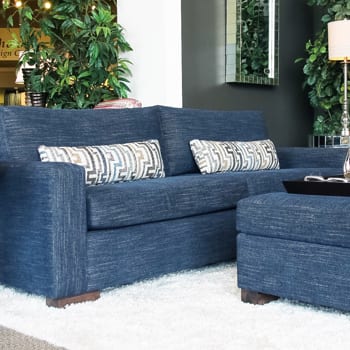 Our Furniture: Craftsmanship
We are firm believers in producing and sourcing our products locally as often as possible. Why is this important to us and why should it matter to you? When we know where lumber and materials are sourced, we can ensure solid wood, and wood framed furniture will hold up in your home and our Calgary climate. When a product is handmade by Canadian craftsmen, we trust the environmental and quality specifications the product is made to, and the reliability of the manufacturer warranties.
Our products are designed for style, built to last and say something special about those who own and display them. Our manufacturers leave no detail overlooked, no corners cut, no compromises made. All of these details are important because they help us create carefully curated product lines to exceed your expectations when furnishing your home!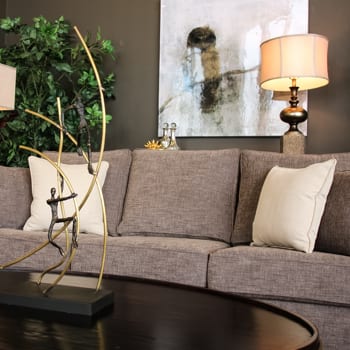 Our Furniture: Community
We are not a big franchise that just happened to set up shop in Calgary. We ARE Calgarians! We are here with you through all the events that shape our city. We are fully invested in making our community a great one- by boosting our local economy, hiring local employees who are knowledgeable on furniture and design, and by sourcing products both locally and nation-wide whenever possible.
We also donate to the Mennonite Central Committee (MCC). We have been doing our part to help our friends, family and greater community through supporting the MCC since our store's opening in 2009. We believe in their cause and doing what we can to help local and international development and relief.