The holidays have returned once again, and once again, you find yourself struggling to uncover the perfect gifts for those who matter most to you. Rather than relying on old standbys such as a gift card or bath products, why not try something for the home? The gift of furniture is one that is always well-used and well-loved.
Birchwood Furniture Galleries carry an excellent range of high-quality furnishings and decor items to suit any style and space.
*Please note that our orders take 6 to 12 weeks. As of right now, we cannot deliver before Christmas.*
The Main Floor: Kitchen & Living Areas
Kitchen & Dining
All the best memories are made around food. When you give a dining room set, you give your loved ones a place to come together and make new memories.
The Handstone Glengarry Dining Set boasts transitional style, blending subtle accents with defined detail. A Glengarry sideboard makes a perfect gift, marrying antique charm with modern storage solutions.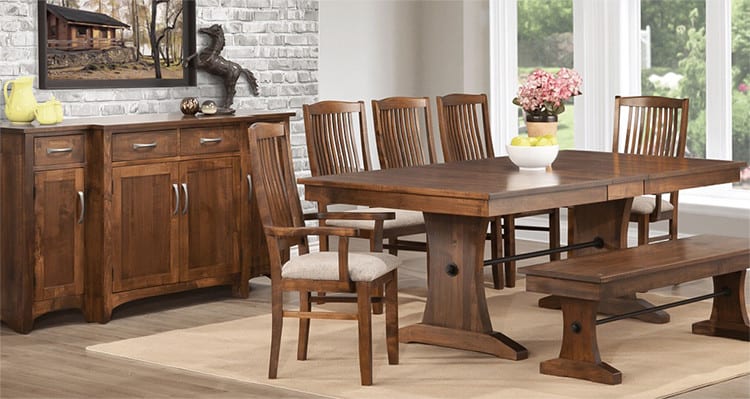 Woodworks' Shaker Deluxe Dining Set uses timeless designs that never go out of style. With different stains and a variety of fabric options, this beautiful set looks like it was made specifically for your space.
Living Room
Birchwood's own 5003 Sectional Sofa is a stunning example of classic contemporary design, featuring clean lines, boxed and piped cushions and square arms. This extraordinary style comes in a variety of colours and configurations to tie together any room.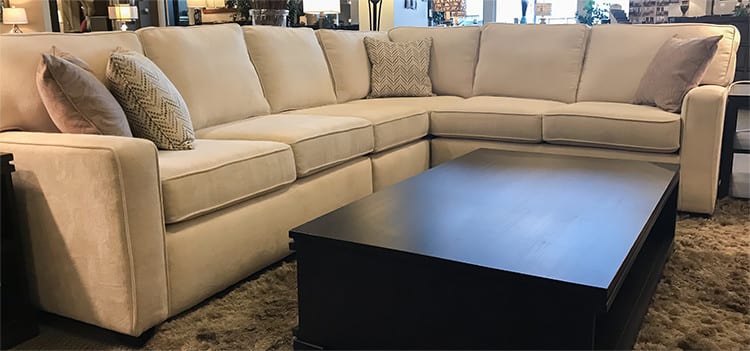 Omnia's Stationary Solutions Collection marries choice and quality to make truly unique furnishings. Fabrics, leathers, and classic shapes with a brand new twist create statement pieces to catch the eye and breathe new life into a space.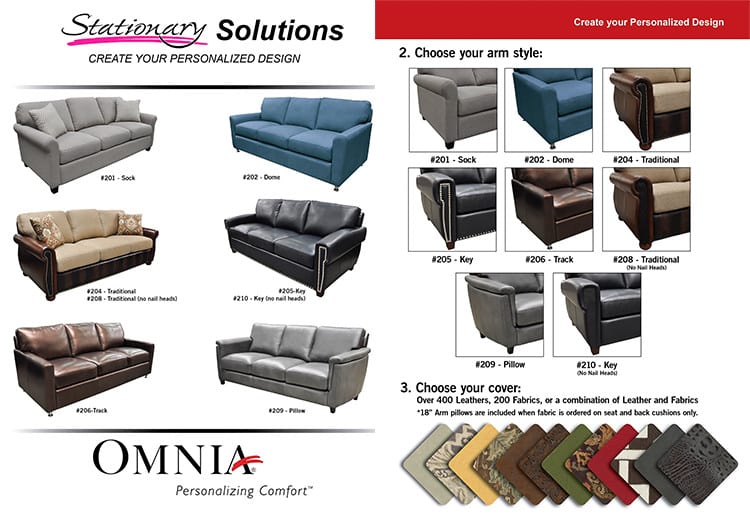 Upstairs
Bedroom
Handstone's Glengarry Bedroom Collection brings the beauty of cabin living to any home. This transitional style incorporates subtle curves and attention to detail. The natural wood grain and handhewn accent, if desired, make every night feel calm and peaceful. Subtly modern finishes add a level of sleek polish to the beautifully rugged design.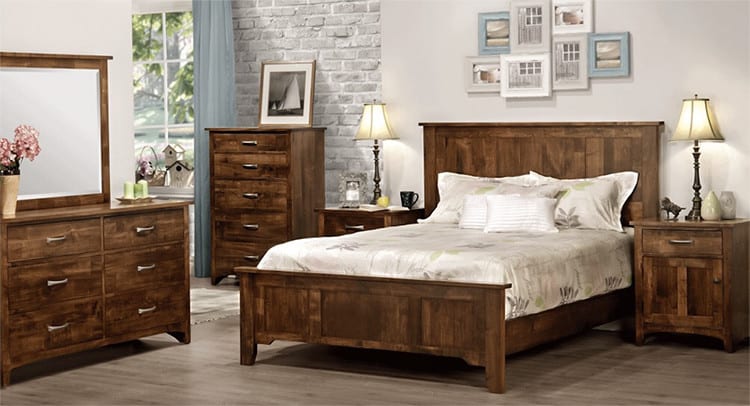 Sahara's Tiffany Bedroom Collection offers delicate antique-style shape with trendy rural-style finishes. The gently rounded edges hint to ornate design inspiration, while the naturally-inspired staining grounds each piece in sleek and modern look.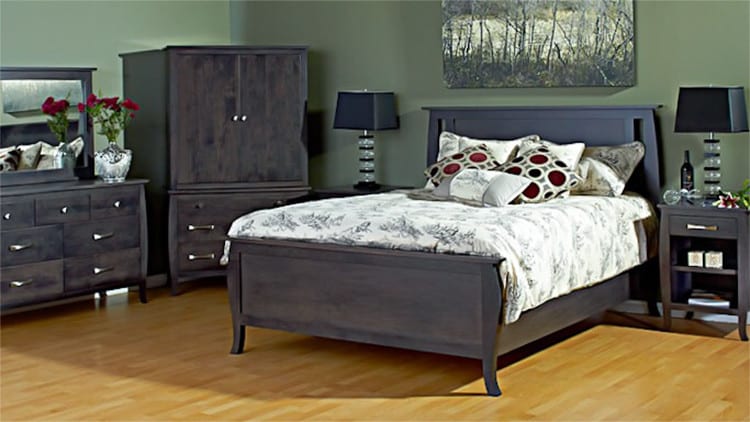 Home Office
Hotzons' Shaker Home Office Collection gives you the functionality you need from your office furniture, with a warmth and comfort which remind you that you are at home. These stunning solid wood pieces are handcrafted, and Canadian made.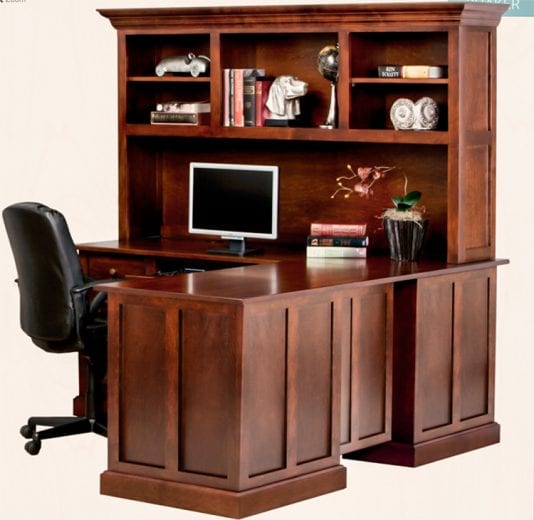 Handstone's Brooklyn Office Collection is all about clean lines and contemporary style. These crisp and modern pieces offer a distinctive and distinguished flavour to an office. The subtle details add a gently timeless quality.