How do you furnish an awkward space in your home? How can you find a piece of furniture unique to you and your style? If you're finding it challenging to find the perfect piece of furniture for your needs, custom-made furniture could be a great option.
If the thought of ordering custom furniture overwhelms you, our team at Birchwood Furniture is here to help you see how simple it can be! With the right strategies and experts on your side, ordering custom-made furniture should be a stress-free experience.
Keep reading to learn more about why you should invest in custom-made furniture, how you can get the most out of your custom-made furniture, and how to start the process.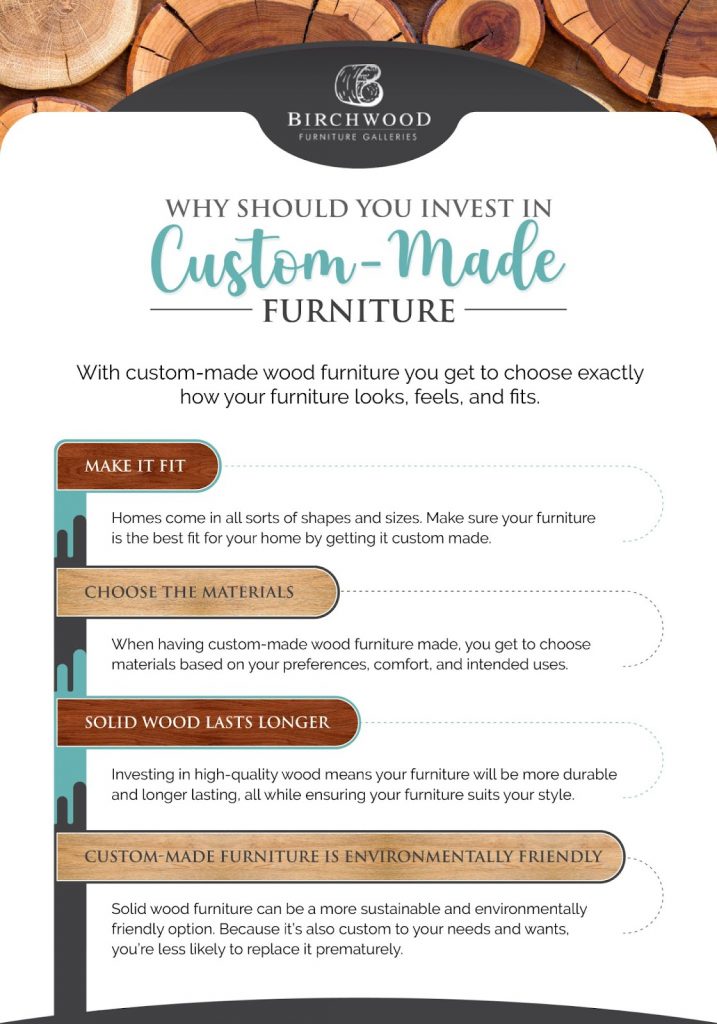 Why You Should Invest in Custom-Made Furniture
What are the benefits of investing in custom-made wood furniture? When furniture is made specifically to your needs, you can enjoy its comfort, ease, and convenience.
Match Your Style & Preferences
Have you ever seen a piece of furniture you like, only to find out that it doesn't come in the colour or style you like? This is the main benefit of custom wood furniture—you can choose exactly how your furniture looks, feels, and fits.
Make It Fit
Homes come in all shapes and sizes, and sometimes it can be difficult to find a piece of furniture that looks good in the space you're trying to furnish. Instead of settling for a piece that you don't like just because it fits in your space, or having awkward-looking furniture, a custom-made piece can help you find something you love that is sized perfectly to the space you are working with.
You Choose the Materials
When having custom-made wood furniture made, you get to choose all the materials that will be used for the piece. Different types of wood have different benefits, so be sure to consider the following:
The intended use of your furniture
How long you plan on using the furniture
If you want the wood to be stained or not
Where the furniture will be placed
Answering these questions will ensure you that your furniture is made from the materials suited to you, your needs, and your style preferences.
Solid Wood Lasts Longer
Investing in high-quality wood means your furniture is more durable and longer lasting. When you choose wood based on what you'll be using it for, you can enjoy your furniture for longer. Solid wood furniture is always in style, so picking something that suits your needs prevents you from having to replace your piece when the trends change. This can save you money, time, and stress down the road.
Custom-Made Furniture Is Environmentally Friendly
Solid wood is known to be a more sustainable and environmentally friendly option. Not only does it take fewer resources to craft, but it also lasts longer. When choosing custom-made furniture, you are choosing something that is practical for you and your space, meaning you will be less likely to replace it.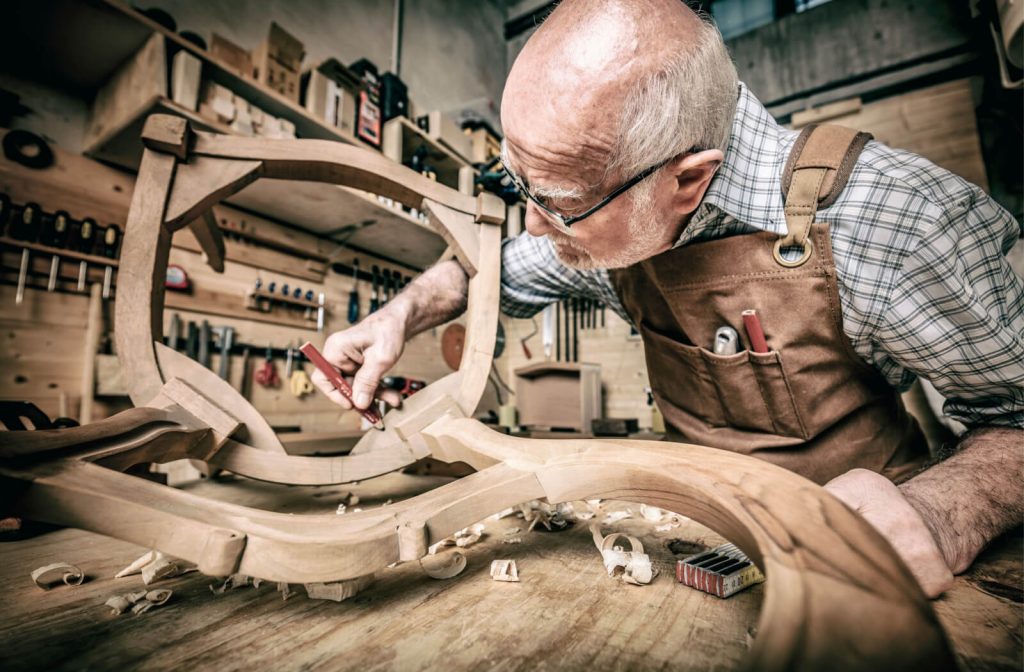 Tips for Getting the Most out of Your Custom-Made Furniture
Planning, picking up, and laying out your furniture can be a time-consuming process, but it doesn't have to be! With the right preparation, custom-made furniture can be easy.
Follow these tips to get the most out of your furniture:
Plan well—taking proper measurements, determining your layout, and choosing a design scheme before you begin the process can save you money and time
Know what's worth customizing—custom pieces should be pieces you use or see regularly to maximize their benefit
Always request samples—if you have a chance to see samples of the wood before you move forward, it can help you understand exactly how it will look in your home
Get Expert Advice
Knowing the steps to getting the most out of your custom-made furniture can help you build a space full of furniture that truly reflects your style and works well with the layout of your home.
Whether you need decorating recommendations or you have questions about getting custom furniture made, our team at Birchwood Furniture is here to help you.Visit our website to read our latest blog articles for tips and tricks, or contact us today.