If you're in the market for a new piece of furniture, we know it can get exhausting looking through hundreds of products and wondering which one you should buy. A common question we get asked when people are looking for new furniture is which type of wood is the best.
Well, there are many different types of wood that can be used in your furniture, and each comes with a different set of characteristics. Although furniture can be made from any type of wood, not all woods are made equal and it's important to pay attention to things like type of wood, colour, density, grain, and finishing.
Whether you're looking for new dining furniture, something for your home office, or an accent piece, we're here to help! Keep reading to learn more about the different types of wood used for furniture, their properties, and which type is best for your needs.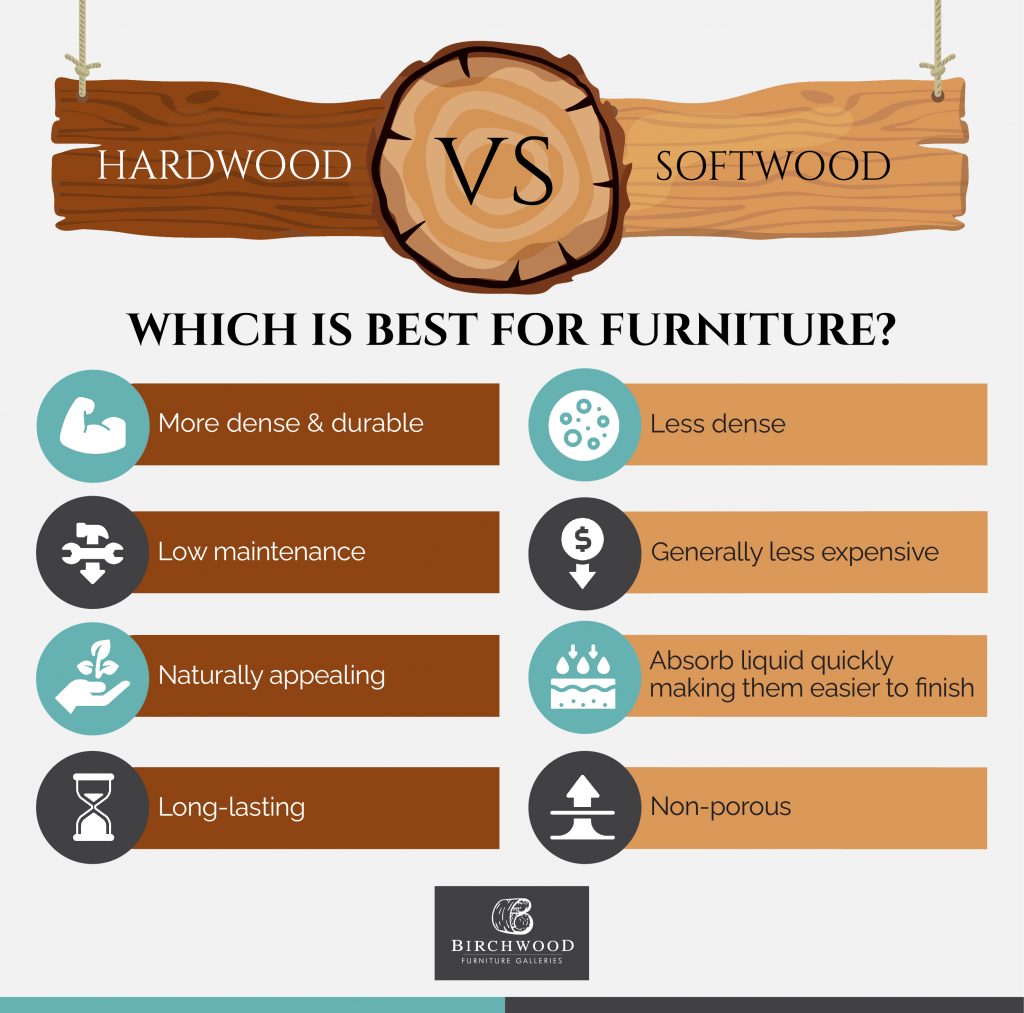 The Difference Between Hardwoods & Softwoods
When it comes to wood for furniture, there's two main categories: hardwood and softwood. But what's the difference?
In general, hardwood trees grow slower than softwoods, making them denser and more suitable for furniture. Softwood trees tend to grow quickly, making them lighter, less dense, and easier to work with.
Advantages of Hardwood Furniture
More dense & durable
Low maintenance
Naturally appealing
Long-lasting
Advantages of Softwood Furniture
Less dense
Generally less expensive
Absorb liquid quickly making them easier to finish
Non-porous
How Do You Know Which is Best?
Both softwood and hardwood are suitable for furniture, and the best type for you really depends on your personal needs. When picking out a new piece of furniture, consider the following factors:
Your personal style
Your budget
The amount of wear and tear you expect your furniture to endure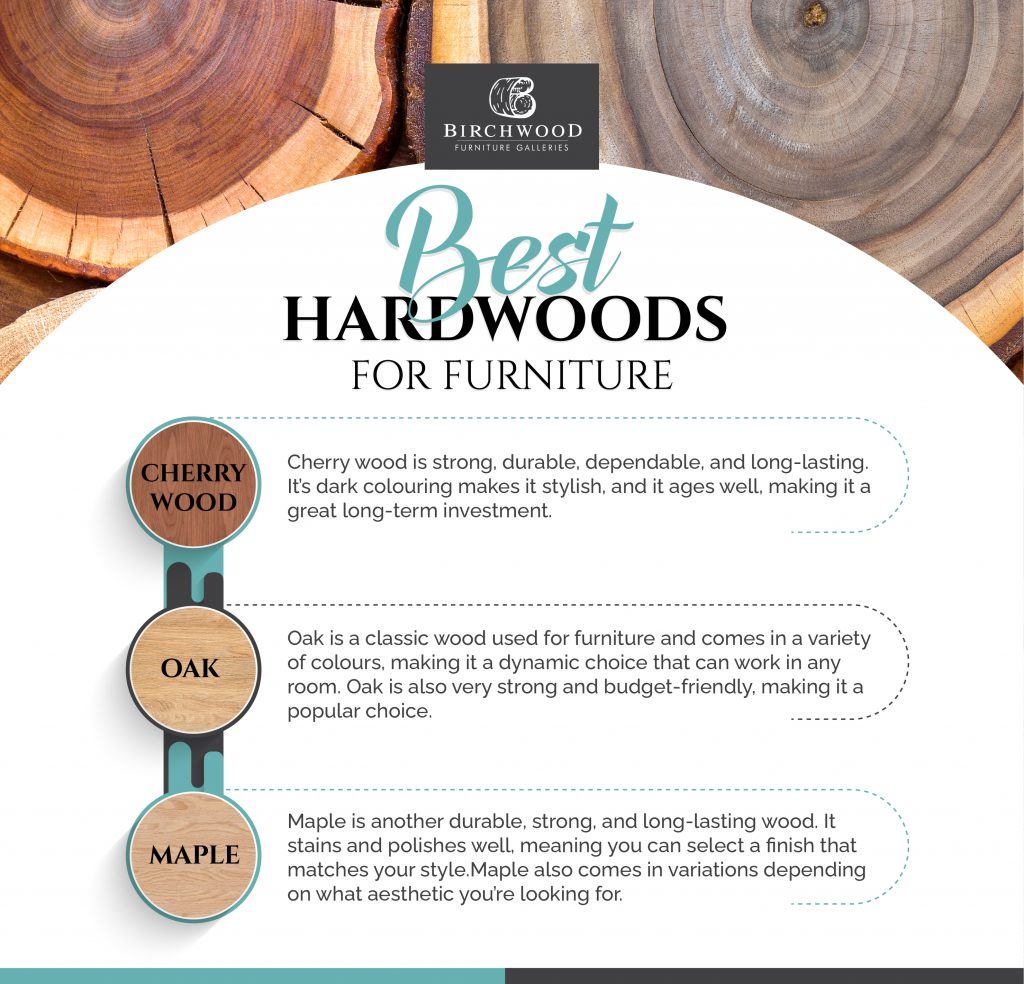 Best Hardwoods for Furniture
Of course, you want your furniture to look incredible, but you also want to make sure it'll last. Because hardwoods are durable and generally low-maintenance, hardwoods are usually the best types of wood for furniture.
The top 3 types of hardwoods for furniture are cherry wood, oak, and maple.
Cherry Wood
If you're looking for an exquisite yet durable and long-lasting piece of furniture, cherry wood is right at the top of the list.
Cherry wood is strong and dependable making it a great choice for furniture that will be used often. It's dark colouring makes it quite stylish, and it ages well making it a great long-term investment.
Oak
Oak is a classic wood used for furniture and comes in a variety of colours, making it a dynamic choice that can work in any room.
Oak is also very strong, and more budget-friendly compared to some other types of hardwoods making it a popular choice.
Maple
Maple is another durable, strong, and long-lasting wood. It stains and polishes well, meaning you can select a finish that matches your style.
Maple also comes in variations depending on what aesthetic you're looking for. Wormy maple, or ambrosia maple, is a grade of maple that contains mineral streaks and colour variations caused by the Ambrosia beetle, giving it a unique and rustic look. Non-wormy maple won't have these streaks and colour variations, giving it a more formal appearance.
Best Softwoods for Furniture
At Birchwood, we believe that the best furniture is made from hardwood, but there are furniture made from softwood. The best softwood for furniture is pine and it comes with many advantages, including:
Fairly inexpensive
Finishes well
Easy to work with
Great option for kids' furniture that isn't intended to stand the test of time
Knotty appearance gives a rustic aesthetic
While pine has many advantages, furniture made from pine isn't often made to last. If you need a budget-friendly piece of furniture that you know you won't be keeping around for long, pine can be a great option.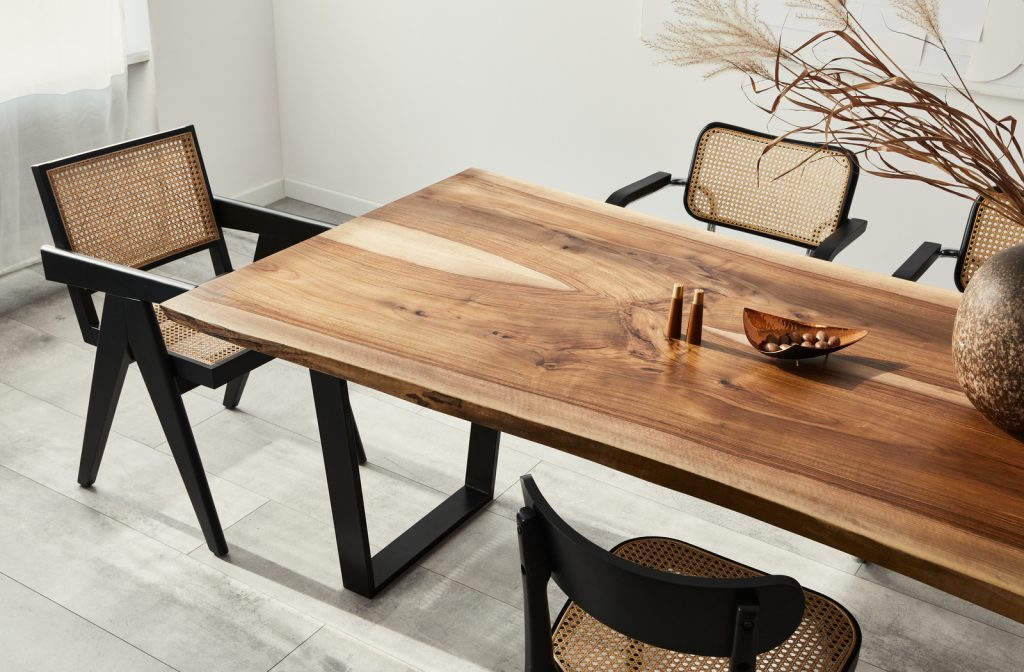 Can't Decide? We're Here to Help!
If you still can't decide which type of wood is best for you, don't worry! Our team at Birchwood Furniture are experts in all things furniture and we're always ready to help you find a piece you're going to love for years to come.
Please feel free to contact us to learn more about which type of wood suits your needs best!