When choosing furniture for your home, there is a lot to keep in mind—quality, comfort, functionality, and design. Custom furniture allows for the choice to be in your hands.
If you are looking for something specific to add to your bedroom, living room, dining room, or home office, custom furniture is a way to create what you are envisioning. Make the space yours with furniture that reflects your style and personality.
Whether you're looking for quick and convenient or quality constructed furniture that may take a little extra time and care, it is important to weigh out the pros and cons.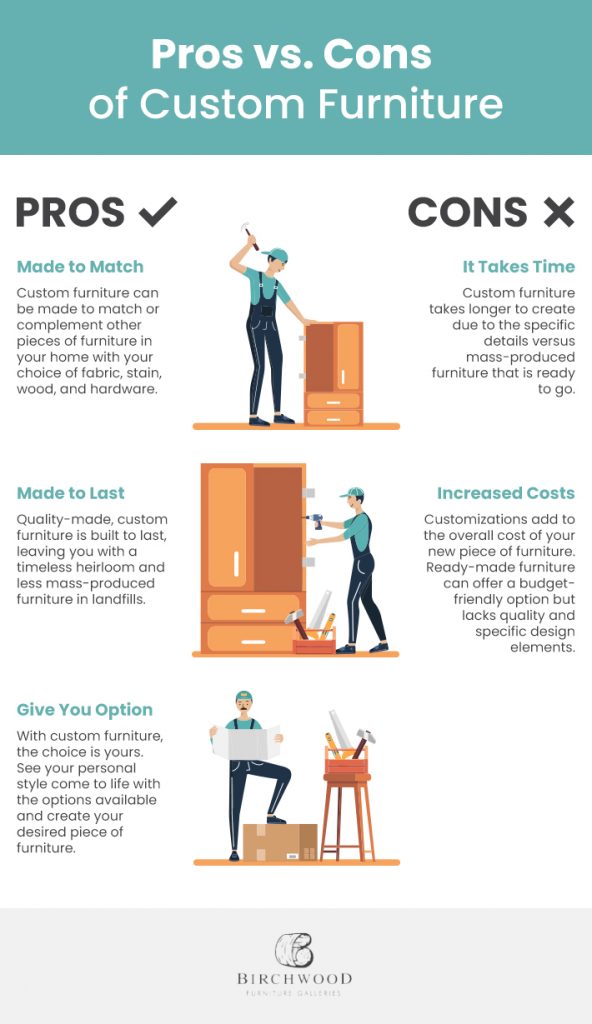 The Pros
Creating a list can be a helpful step in deciding what furniture best fits your space. Think of the design and how you want it to function. Custom furniture may be your answer if you are looking for specific elements. A list of pros and cons can help you reach your decision.
Made to Match
If your home already has beautiful, unique pieces that may be out of production or vintage, custom furniture can be made to complement your space as a whole.
You are able to choose finishings such as fabric type and colour or stain options to best match the rest of your design. Ready-made furniture does not offer the same flexibility when it comes to design.
Made to Last
When furniture is made to order with quality material, it can last a lifetime and be passed down through generations. Though ready-made furniture is a quick and convenient option, you may find yourself needing to replace it often.
Furniture made to a high standard is a greener option because less mass-produced products end up in landfills, and experts can take care of repairs. Canadian-made furniture also reduces your carbon footprint because less pollution is created during shipping.
Gives You Options
When designing your space with custom furniture, the choice is in your hands. You can pick a fabric that fits your lifestyle and decide what stain, hardware, and type of wood you'd like. Custom furniture gives you the ability to display your personality in your home.
Multiple options can be overwhelming. Speaking with design experts can help guide you through your thought process and point you in the right direction to creating a piece of furniture you will love.
The Cons
After acknowledging the pros of custom furniture, it is important to think about the cons. Producing custom furniture can take time and add to the cost, so it might not be the right option for you if you are restricted by a time crunch or are working within a set budget.
Custom Furniture Takes Time
The process of custom furniture adds time to the overall experience. This starts with the decision making.
Deciding what finishings will best work with the rest of your furniture is a process that should be thoroughly thought out. Guidance from design experts can help gather your thoughts and execute a custom furniture plan right for you.
Once customizations are selected, it will take time to create. With ready-made furniture, everything is set to go from the start. Still, you may end up compromising on a few design elements. Customizing furniture may take a little longer, but you get a quality product specific to what you want in the end.
Affordability
Depending on your budget, the choice between ready-made and custom furniture can come down to affordability. Customizations often come with an added price tag due to additional labour required, more expensive finishing choices, and significant customizations such as dimension changes.
It is important to note that certain manufacturers will not consider some major customizations.
Ready-made furniture often costs a little less but depreciates over time. By investing in long-lasting furniture, you receive a timeless piece that can increase in value.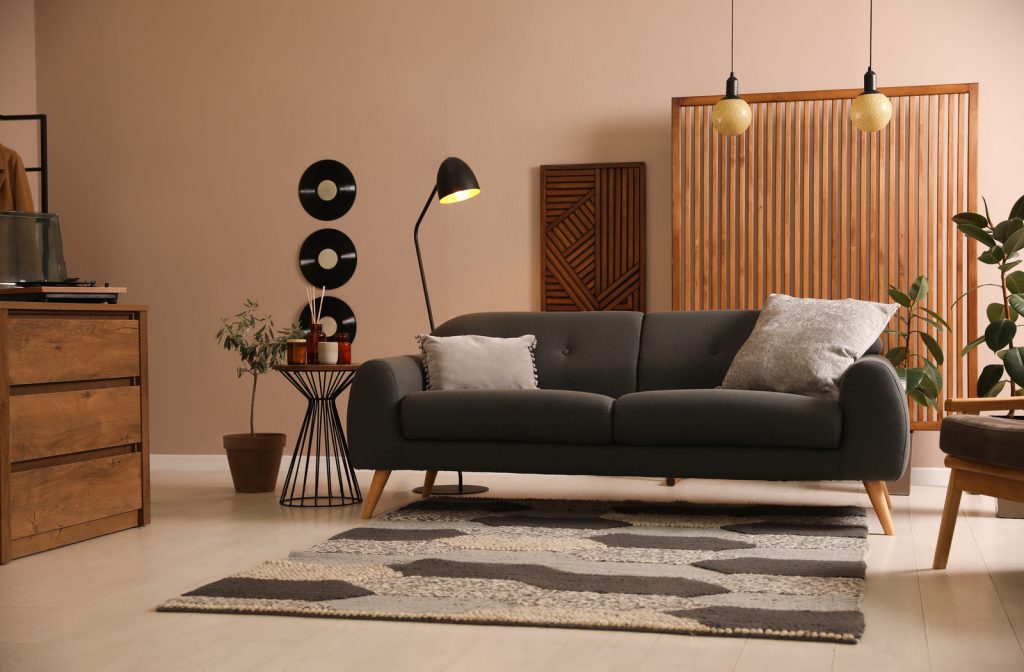 Finding the Right Furniture for Your Home
Keep in mind the pros and cons of custom furniture when deciding on a new piece for your home. If you're looking to enhance your space, visit the Birchwood Furniture showroom to learn more about the customization options and see the difference quality-made furniture makes.