Dark wood floors can be an excellent choice for a variety of rooms, from your home office to your living room. While dark floors can make a room feel darker, they can also work with furnishings like your living room furniture to give your space depth.
Your personal taste is one of the most important factors to consider when picking furniture, but there are other details to consider when furnishing a space with dark wood floors. Typically, light wood furniture and other light furnishings pair well with dark wood floors because they can help balance a room's design.
However, light colours are not your only option for furnishing a room with dark wood floors. You can also use specific accent pieces and other strategies to create a balanced design with custom wood furniture that matches your dark hardwood flooring.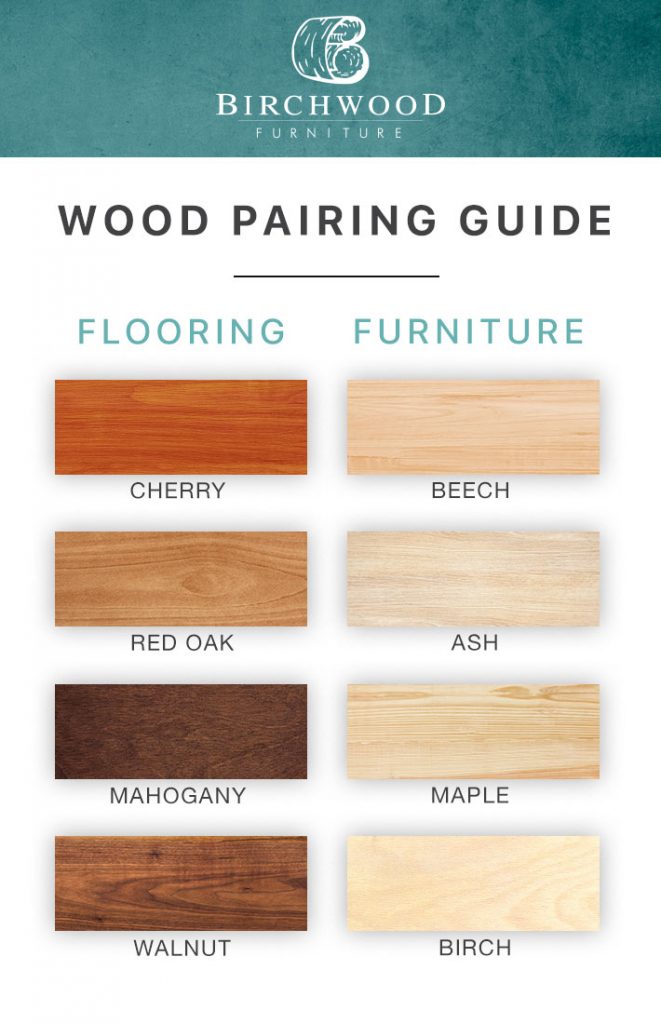 Choosing Furniture for Dark Wood Floors
There are many styles of furniture to choose from, but you can narrow down the options. Knowing what goes with dark wood floors can help you select furniture pieces that meet your needs for both function and style.
Light Wood Furniture
Light wood furniture can look great with dark wood floors when you choose pieces that match the tone of your wood floors but are just a few shades lighter.
Furniture made of pale, weathered wood materials can look sophisticated when placed in a room with grey or black wood floors, while furnishings made of wood with lighter tones like cherry and maple can create a cozy feeling for rooms with slightly dark, rich wood floors.
Mixing Dark & Light Furniture
You can also use colour to hide furniture pieces you don't want to stand out—and draw more attention to the furnishings you love. It's possible to create this effect in a room with dark floors by mixing light and dark furniture in the same room design.
For example, if you have reading chairs with lighter upholstery and you want to make them stand out, consider choosing darker tones for the tables and other pieces of furniture you place near them. The furniture you choose with darker tones can blend into your dark floors and help your lighter accent pieces shine.
Accenting with Bright Colours
A small splash of colour can also have a brightening effect on a room with dark hardwood floors, especially if you've chosen white furniture pieces. Try using a pair of green throw pillows to accent a white sofa or a colourful area rug to compliment a bright, wooden coffee table.
Earth Tones & Textures
You can create an elegant look in a room with dark wood floors by choosing furniture pieces with subtle earth tones and interesting textures. Leather and velvet upholstery are 2 great potential choices for furniture pieces with texture and style.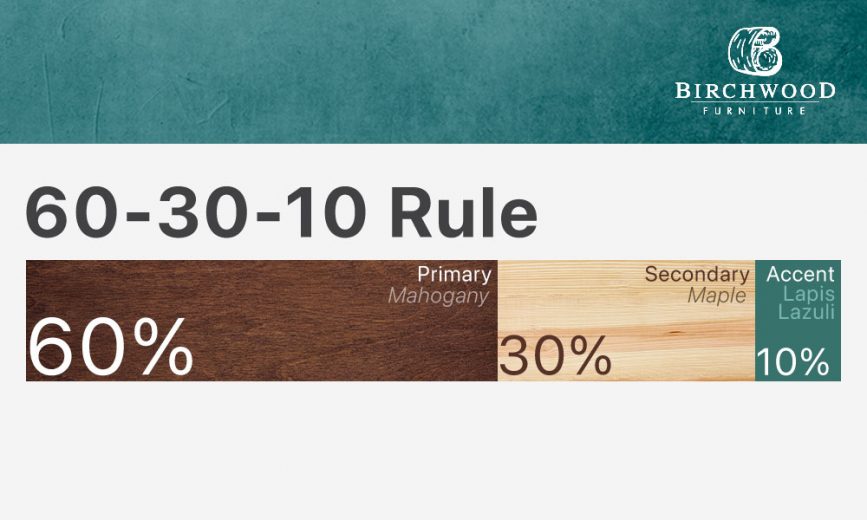 The 60-30-10 Rule
White furniture and bright colours can be great choices for a room design with dark floors, but remember that the goal of choosing these contrasting colours and tones is to create balance in your design palette.
The 60-30-10 rule is a simple design principle you can use to ensure a room's design palette stays balanced and stylish. This rule suggests that 60% of a room's colour scheme should be a single, dominant colour, 30% should be a secondary colour, and the final 10% should be an accent colour.
In a room with dark wooden floors, that dark tone is often the dominant colour or secondary colour. You can support your floor's dominant role in your design with furnishings and accent pieces that match, or you can choose to make the floor more subtle with several pieces of light wood furniture.
Matching Your Floors
When it comes to furnishing a room with dark wood floors, you aren't limited to furniture that's lighter than the floors, but choosing furniture that's also dark can make a room feel much darker than it is.
If you'd prefer to have furniture that matches your dark floors, there are strategies you can use to add brightness in other ways and highlight the matching cohesion of your wood furniture and floors.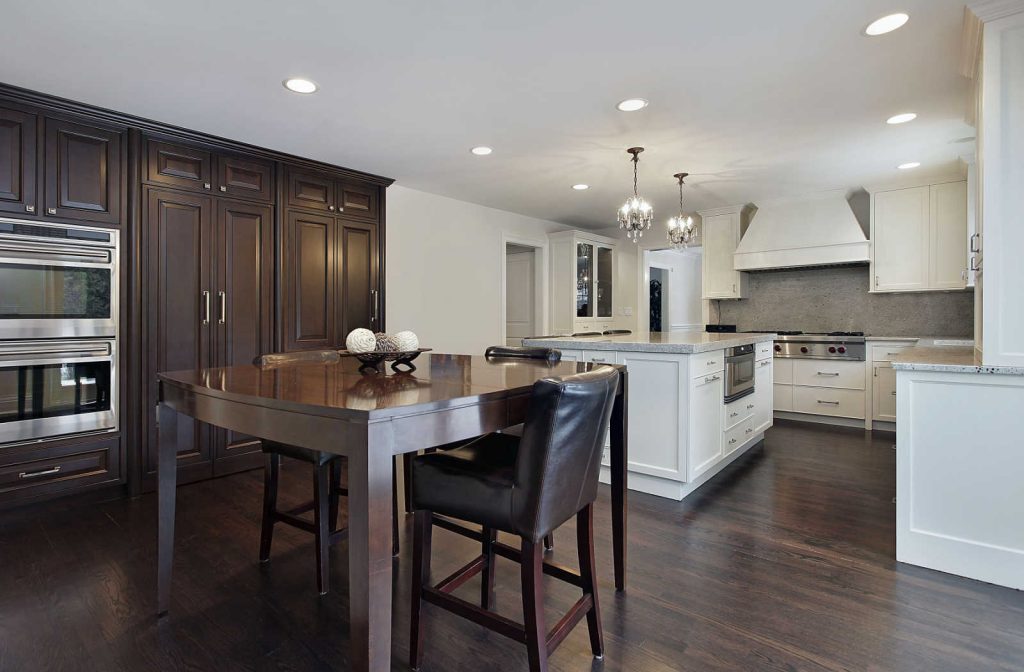 Matching Furniture Legs & Floors
You can create a cohesive room design by choosing furniture with legs made of the same wood as your floors or with a material that matches your floors closely. This type of matching design can look great in rooms with lighter walls, which complement dark furniture and other decor with darker tones.
Highlighting with Accents
You can also enhance the look and feel of darker room features like dark wood furniture and floors by creating highlights with bright accents, like large area rugs, bright throw pillows, and other standout decor.
Create a Home You Love with Quality Wood Furniture
The furniture you choose for your dark wood floors should be furniture that you love, whether it suits recommended design principles or your own personal taste. Choosing light furniture can help brighten a room and balance its design, but you can also emphasize the cozy tone of dark wood floors with matching furniture and bright accents.
At Birchwood Furniture, we can help you select furniture that matches your style and meets your needs. From choosing the right furniture for dark wood floors to choosing furniture for small spaces or tips on how to arrange it, we're here to provide expert advice and furniture you adore.
Visit us to browse our selection of Canadian-made furniture and speak with us about what furniture works best for your needs.